Wedding Planner en Donostia – San Sebastián, es un servicio de Nuevo Azul y Prestado, con el que podremos Organizar la Boda y los Eventos que nos imaginemos. Sus responsables, las Wedding Planners Oihana y Jessica organizarán y nos asesorarán en ese día tan especial para que todo salga perfecto. Si podemos soñarlo, ellas serán capaces de hacerlo realidad.
Nuevo, Azul y Prestado is a Wedding Planner service, which with you can organize any wedding or evend you imagine. The wedding planners, Ohiana and Jessica, will organize and give us advice to make your day perfect. If you can dream it, they can make it real.
Nuevo, Azul y Prestado est un service de planification de mariages avec lequel vous pourrez organiser tout mariage et événement imaginables. Les responsables, les Wedding Planners Oihana et Jessica organiseront et vous conseilleront pour que le jour spécial soit tout parfait. Si vous pouvez le rêver, elles seront plus que capables de faire ce rêve réalité.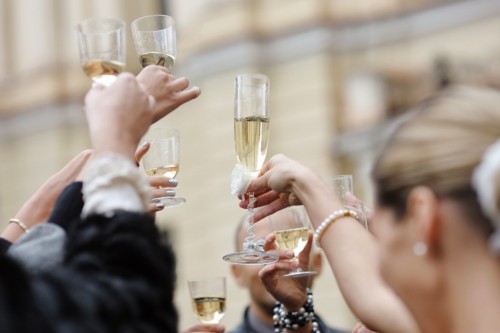 En Nuevo, Azul y Prestado nos ayudarán a conseguir que el día de nuestra boda todo sea perfecto, para que podamos disfrutarlo junto a los nuestros, y vivirla como nos merecemos, siendo los protagonistas del día. Crearán y diseñarán nuestra boda, decorando todos y cada uno de los rincones, desde la ceremonia, coche, restaurante y todo lo que podamos imaginar.
In Nuevo, Azul y Prestado they will help us to make our wedding day perfect, somwe can enjoy it with our family and friends. They will create a design of our day, decorating each of the corners, from the ceremony, to the cars and the restaurant.
Nuevo, Azul y Prestado vous aidera à avoir le mariage que vous avez imaginé pour que vous puissiez le profiter en bonne compagnie et surtout pour vous faire sentir les protagonistes du jour, comme vous le méritez. Elles créeront votre mariage, décorant chacun des points: cérémonie, voiture, restaurant…
Además trabajan con todo tipo de precios, ajustando cada presupuesto para todas las bodas y buscando los mejores precios. Para sus responsables lo más importante es la satisfacción de los clientes.
They work with any kind of budget, always looking for the best prices. The most important thing for them is the satisfaction of their customers.
Également, elles travaillent avec une grande variété de prix, cherchant toujours le meilleur budget qui s'ajuste aux services de chaque mariage. Pour les responsables une des choses plus importantes est la satisfaction des clients.
Los servicios que ofrecen desde Nuevo, Azul y Prestado son los siguientes:
– Servicio Integral: Organización integral de bodas. Nos acompañarán y os asesorarán en todo lo relativo a la decoración, organización, proveedores, catering, etc. Sus responsables harán listas, programas, pruebas, emails, llamadas, tomarán decisiones… Estarán con nosotros desde el primer hasta el ultimo día.
The services they offer are the following:
– Integral service: integral organization of weddings. We will receive advice in everything related to decoration suppliers, catering, etc. They will make lists, programs, tests, emails, phone calls, decisions… Thy will be by our side from the first to the last day.
Les services que Nuevo, Azul y Prestado offrent sont les suivants:
– Service Intégral: Organisation complète du mariage. Compagnie et conseil pour la décoration, organisation, fournisseurs, catering, etc. Les responsables organiseront des listes, programmes, preuves de dégustation, emails, appels téléphoniques, prendront des décisions… Elles seront avec vous dès le début jusqu'au dernier jour.
–Coordinación del día de la Boda: ¿Quieres disfrutar del gran día? ¿Y que los vuestros también lo hagan? Se encargarán de coordinar los diferentes proveedores, decorar rincones y recibir a los invitados como se merecen.
– Coordination of the day of the wedding: Do you want to enjoy your big day at a good price? They will coordinate different suppliers, decorate every corner snd treat the guests as they disserve.
– Coordination le jour du mariage: Voulez-vous profiter de votre jour spécial? Et voulez-vous que vos invités en profitent aussi ? Laisser ces responsabilités pour les organisatrices qui seront en charge pour coordonner les différents fournisseurs, décorer chaque détail et accueillir aux invités.
-Diseño del día: Si queremos una boda personal, única y exclusiva, nos ayudarán a buscar las ideas con las que más identificados nos sintamos. Crearán y diseñarán hasta el más mínimo detalle y respetando siempre nuestra personalidad.
– Design of the day: if you want a personal, unique and exclusive wedding, they will help us to find the best ideas for you. They will design down to the smallest detail, respecting our taste and personality.
– Conception du jour: Si vous êtes en train de chercher un mariage personnel, unique et exclusif, elles vous aideront chercher des idées avec lesquelles vous vous identifiez. Pour la décoration, elles seront très respectueuses pour que tout soit en accord avec votre personnalité.
-Otros servicios: Candy Bar diseñado por y para cada uno de los novios, Photo Call, Diseño Gráfico (invitaciones, meseros, sitting plan…), alojamiento y actividades para invitados, y mucho más.
– Other services: Candy Bar designed by and for the couple, Photo Call, graphic design, accommodation and activities for guests, and much more.
– Autres services: Candy Bar choisi par les fiancés, Photo Call, Conception graphique (invitations, serveurs, sitting plan…), logement, activités pour les invités, et beaucoup plus.
Contacto
Nuevo, Azul y Prestado